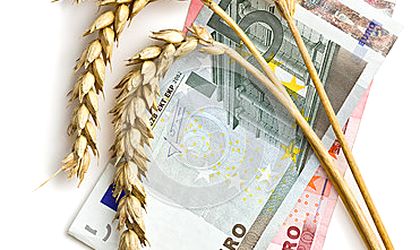 Positive news about this year's cereal production in several of the world's important grain areas  has lead to price decreases for wheat and corn to pre-drought levels on international markets this April, according to Silviu Pojar, sales manager at the Romanian office of Noble Securities.
"Other food commodities such as soybeans, sugar and Arabica coffee are cheaper by between 4 and 12 percent while the price of rice was less volatile (…)," said Pojar
Last year's drought as well as other unfavorable weather conditions across the globe hiked the price of wheat to the levels previously recorded in 2008 while corn prices reached a historic high.
Last year the USA, the most important wheat exporter in the world, was hit by the worst drought in 50 years. The EU, Russia, Canada and Australia were also affected by the heat wave or other extreme weather conditions. This generated price increases for corn of over 50 percent in only two months, between June 22 and August 21 and the wheat prices had a similar evolution. Overall, last year wheat prices were up 17 percent and corn prices increased by almost 6 percent, according to Noble Securities.
Since the beginning of the year prices have dropped by 12 percent for wheat and 12.6 percent for corn, meaning the levels reported last June. Speculations were mainly fueled by good news coming from the world's important grain areas.
"Economically, it is too early to get excited about potential cheaper prices. From the perspective of financial instruments based on the price of grains, a high volatility will once again foster gains as this is a market which is heavily relying on the basic demand-offer rule and thereby reporting evolutions which can be easily predicted, " explained Pojar.
Romania's 2012 grains production was 12.69 million tons, down by 39 percent y-o-y mainly because of reduced yields (ton per hectare) generated by the drought.
In 2013, however, Romania should have a good, if not great, agricultural year, according to the first official predictions, which is expected to translate into cereal production of between 18 and 19 million tons.
Simona Bazavan