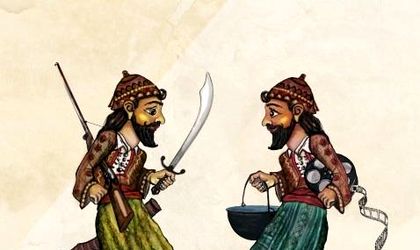 19 Romanian movies, commercials and archive animations are part of the fifth edition of Divan Film Festival, which starts today and ends on August 31.
Un été inoubliable / An unforgetable summer directed by Lucian Pintilie will be screened on August 28, in the presence of the director, celebrating movie's 20th anniversary.
Sanziana Nicola's short-movie Sunday will be screened August 27, presenting the story of Alex, who has to go to the hospital to see a dying relative. The Lord's Prayer, directed by Sergiu Lupse and The Scream, directed by Sebastian Cosor, Kazimir, directed by Dorian Boguta and Return, directed by Emanuel Parvu will be also in the program of the festival.
On Thursday, August 28, the children will be spoiled with archive animations: If I would be Harap Alb, directed in 1965 by Ion Popescu – Gopo.
Also, some of the Romanian archive movies that will be on screen at Divan Film Festival are Haplea (1927), one of the first Romanian animation movie, documentary Danube destroys and rebuild (1944), and commercials Adam and Eva (1970), The grasshopper and the ant (1970), Noe (1973), Stateliness (1977) and Archimedes (1970).
In terms of music, the festival will delight its visitors with Craiova's Quartet Philharmonic, Ion Gyuri Pascu's concert and Mambo Siria's concert.
Oana Vasiliu