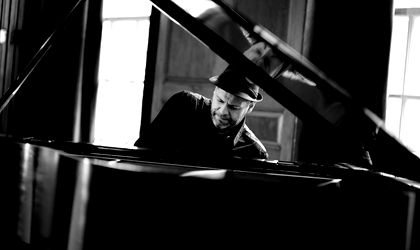 At a loose end? BR brings you the best of Bucharest's cultural highlights for the weekend ahead.
CLASSICAL MUSICAL
Radio National Orchestra performance
Radio Hall
April 26, 19.00
Under the wand of Jin Wang, the Radio National Orchestra will perform Haydn, Beethoven and Mahler, in a great concert.
Mogosoaia Classical Fest
April 27-28, 17.00
Mogosoaia Palace
For five years now, culture fans have been making an annual pilgrimage to one of the most beautiful landmarks around Bucharest, Mogosoaia Palace, for a top-quality classical music festival that attracts artists from all over the world. This year's event runs from April 20 to May 26.
April 27 – Commemorative Paul Constantinescu and David Popper concert, featuring cellist Alexandru Morosanu and pianist Tatiana Morosanu.
April 28 – Franzi Danzi, 250 years since his birth.
OPERA
Bucharest National Opera
April 27, 19.00
The Bucharest National Opera (ONB) offers an opera buffa (comic opera) performance, composed in 1786 in four acts by Wolfgang Amadeus Mozart, with a libretto in Italian by Lorenzo Da Ponte, based on a stage comedy by Pierre Beaumarchais, "La folle journée, ou le Mariage de Figaro" (1784). The orchestra is conducted by Vlad Conta.
TANNHÄUSER
Bucharest National Opera
April 28.00, 18.30
The Bucharest National Opera (ONB) offers a new performance in the Verdi-Wagner bicentennial series: Wagner's Tannhauser, based on the two German legends of Tannhäuser and the song contest at Wartburg. The story centers on the struggle between sacred and profane love, and redemption through love, a theme running through most of Wagner's mature work.
PERFORMANCE PROJECTIONS
Giulio Cesare
The Light Cinema
April 27, 19.00
David McVicar's second new production of the season is this dynamic staging of Giulio Cesare, a hit at the Glyndebourne Festival in 2005, which incorporates elements of Baroque theater and 19th-century British imperialism to illuminate the opera's themes of love, war, and empire building. "Giulio Cesare is a kaleidoscope of an opera—a semi-comic, semi-tragic adventure story. You get romance, you get drama, you get moments of political wheeling-and-dealing, complex family relationships—as well as real emotion and tragedy," McVicar says. "It's a miracle, and it has enabled me to express everything I feel is important about opera." David Daniels stars as the title character, opposite Natalie Dessay in her Met role debut as the bewitching Cleopatra, Alice Coote as Sesto, Patricia Bardon as Cornelia, Christophe Dumaux as Tolomeo, and Guido Loconsolo in his Met debut as Achilla.
LIVE CONCERT
April 27, 20.00
ArCub
Described as "one of the most gifted pianists to move to New York in the past decade" by jazz critic Bruce Lee Gallanter, Lucian Ban (in picture) has managed to bring together, in a series of highly creative projects, the best of both of his worlds – his Romanian musical roots and the vibrant US and European contemporary modern jazz scene.
EXHIBITION
Q.E.D. by Mircea Cantor
The National Museum of Contemporary Art
Until April 2014
More than 1,200 people have attended the opening of the first local solo exhibition of one of the most important young artists to emerge on the international scene over the last decade: Mircea Cantor, winner of the Prix Marcel Duchamp Award 2011. The QED exhibition, the largest survey of the artist's works to date, comprises 30 pieces. More details here.
The Human Body
Antipa Museum
Until June 30
One of the most realistic exhibitions in the world, The Human Body, will stop for the first time in Bucharest, at AntipaMuseum, from March 22 to June 30. The exhibition includes more than 200 pieces – human bodies which through dissection of organs and tissue offer a three dimensional perspective of the miracle of the human body.
Common Nostalgia
Pavilion Unicredit (36 C.A. Rosetti)
Until July 7
In the exhibition "Common nostalgia", which will be open between April 4 and July 7, the artists started from the premise that the subjectifying of the loss and the objectifying of the feeling of losing something that could reduce the consistency of the nostalgic type of living, because the exhibited works assume to reach all means of the idea of nostalgia. From "love", a feeling coming from a casual past, which becomes the subject of what can be assimilated, to the "nostalgia" of the family memories, micro cosmos, of a place with your own people. ("Ostalgia" is a sociological german term coming from "nostalgia" and "ost" which means "east", therefore nostalgia of the East, in its geopolitical meaning.
Curator: Eugen Rădescu. Participants: Dan Raul Pintea (RO), Ștefan Sava (RO), Nicolae Constantin Tănase (RO), Swel Noury (MAR)
DISCOVER BUCHAREST
Art in Bucharest tour: artists' studios tour
April 27, 11.00
Reservations: mircea@artinbucharest.com / 0746 11 00 33.
Tour available in Romanian and English, RON 80
During three hours we'll explore the artistic world of Bucharest by visiting three young painters: Zoița Delia Dumitrescu, Anca Iriunciuc and Ramon Sadîc, in their studios where they are going to introduce us into their creative process and teach us how to understand a painting. We continue our artistic journey with music – Mircea Dumitrescu – a young artist who is going to sing divine music with his violin at Merci Charity Boutique.
Art Nouveau Bucharest – after work architectural tour
April 25, 18.00
Reservations: v.mandache@gmail.com / 0040 (0)728.323.272
Tour available in Romanian and English, RON 30
The tour offers a guide through the innovative and flamboyant Art Nouveau current that emerged at the end of c19th, as a reaction to the rigidity of the historicist styles and academic art, had also an important impact in Fin de Siècle Romania. One of its notable influences was the articulation within its coordinates of the local national style, known today as Neo-Romanian, in a similar manner with other emerging national styles in the rest of Eastern Europe. Today the once exquisite Art Nouveau remnants are hard to notice by the untrained eye, although they are quite numerous, but scattered throughout the area of old Bucharest and often obscured by inclusion within ampler architectural assemblies rendered in historicist c19th styles. This tour endeavours to locate and explain the meaning and message of  some of the significant Art Nouveau representations that embellish the city center and give you an overall image about this style and its impact on the architectural development of Romania's capital.
Oana Vasiliu