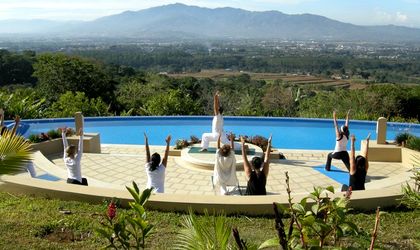 A 40 percent increase in demand for wellness and spa travel packages is expected within the next two years, according to local travel agency Eturia. Though such offers are relatively new on the Romanian travel market, tourists have shown an openness for this type of travel that has led to optimistic estimations.
The niche is relatively small in our country at the moment, with the company estimating about 3 percent of the population present an interest in such offers. Prices for spa vacations vary between EUR 2,000 and EUR 8,000, depending on the chosen destination, number of days and services chosen.
Among wellness destinations chosen are India (Ananda, near Himalaya), Thailand and the Maldives.
"Tourists have been the ones to request such packages and before placing them permanently in our offer we have tested the market to see if there would be constant demand for such vacations. The result was surprising: not only is there demand but our customers came up with recommendations for services they would like included in their relaxation holiday," said Sorin Stoica, co-owner of Eturia.
The travel agency, boasting tailor-made services, has sold during its eight years of activity over 11,000 travel packages to some 15,000 tourists, of which 75 percent have proven to be returning clients. Its portfolio includes 120 destinations. Eturia registered a EUR 5.3 million turnover in 2014.
Natalia Martian