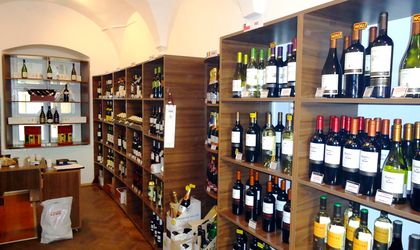 Romania's wine production declined 20 percent this year, to 4.1 million hectoliters, due to unfavorable weather, and ranks 12th among world wine producers, according to the International Organization of Vine and Wine.
All countries in the CEE region were affected by the weather, seeing as Bulgaria's wine production was cut by 30 percent, to 1.2 million hectolitres and Slovakia recorded a 16 percent decline year on year.
Of all its neighbors, Romania is the best ranked wine producer, coming in as the 12th biggest in the world. Hungary is 16 and Bulgaria -18.
France became the biggest wine producer in the world, its production increasing by 10 percent to 46.2 million hectolitres. France replaced Italy, currently in the 2 position, followed by Spain in 3rd, after both latin countries experienced 1 5 percent drop in production this yer.
Globally, the wine market was reduced by 6 percent, to 271 million hectolitres.