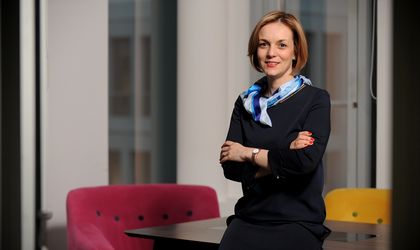 The wearables market in Romania is expected to reach 75,000 units sold this year, a statement by eMAG shows. The retailer estimates some 35,000 units were sold during last year, with smart watches making up 75 percent of sales.
The retailer sold last year 14,000 smartwatches and fitness trackers, a 300 percent surge in sales over the previous year, reaching a total value of RON 7.5 million (some EUR 1.7 million). The company expects a doubling in sales this year, reaching the threshold of 30,000 units.
According to eMAG estimates, the smart gadgets sold by the retailer make up about 40 percent of the total trade in Romania.
"The diversification of products and affordable prices to the general public are some of the reasons that led to the accelerated advance of the wearables market locally. We estimate that in the near future, Apple will officially launch the Apple Watch on the market in Romania, and this will certainly lead to an increase in sales for the entire category. We expect that within 3 years the local market will reach approximately 200,000 units sold," says Stejara Pircan, commercial director hard lines eMAG.
Last year, the median consumption basket on the wearables segment stood at RON 550. Over 83 percent of buyers of smartwatches and fitness trackers were men, with 74 percent aged between 25 and 44.
According to the retailer, the development of Internet of Things and Smart Home segments is a growth factor for consumption on mobile phones and hence the demand of smartwatches. The growing interest in this type of gadgets influences the accessories market also, the company shows.
When it comes to the Smart Home segment, Romanian buyers have expanded their attention from smart TVs to various other products, such as infrared sensors, motion sensors, electromagnetic locks or smart plugs.
Top gadgets for housing were smart alarms and accessories, with 60 percent of all orders recorded in 2015, followed by cameras (22 percent) and sensor modules (18 percent). Clients are predominantly male, and 73 percent of them are aged between 25 and 44 years.
eMAG is a Romanian company also active in Bulgaria, Hungary and Poland. The company's portfolio includes products from diverse areas, such as IT, mobile phones, electronics and books, items for children, home, garden, cars and sport articles.
Natalia Martian