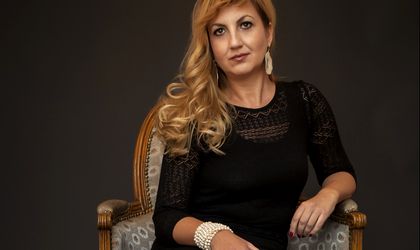 IQads, the biggest Romanian advertising portal, has launched, in partnership with IAA and UAPR, FIBRA – the local creativity festival. In order to represent the needs of the industry, FIBRA will cover all areas of communication, the competition being divided into 14 categories, 37 sections and 10 special prizes and will include a section dedicated to young creatives, under 30. Ioana Dogaru, co-founder and director of the festival, offered BR an exclusive interview, offering insights on the competition.  
Romanita Oprea
How did you decide to organize the festival?
It was this kind of situation when the entire 'universe' gives you signs to do a particular thing. You just have to learn how to listen to it and to be willing to actually work on it.
I was already into organizing business and art events for a while, so I was meeting clients and agencies all the time. In the beginning of the summer of 2015, after 2 years without a local advertising festival, more people from the industry turned to IQads and asked us to organize it.  This is how we decided to do it, we listened.
Everyone knows that the Romanian advertising industry is very competitive and that there are a lot of egos and the last creativity festival ended because of that. Do you see as a courageous move being the initiator of a new creativity festival?
FIBRA Awards is a lot about courage, the mission of the festival is to encourage creativity throughout the marketing and advertising industries, in order to establish its rightful place. A place from where it can change mentalities for the better too. We want to bring back the enthusiasm and glamour to the local communication scene, which will help the industry grow back and further. So, yes, it is about courage, but is not a courageous move as such, since creativity in communication needs a scene and this need won't disappear. It's a given.
What will you bring new compared to Ad'Or and ADC Awards? (what are the main changes and why?)
I believe the most important thing is the courage. It goes through all that this festival is about: bigger, with an excellent international jury, more than just a competition, but a place for the industry to meet, fight, excel and have fun. Four days of lectures, workshops, entertainment and celebration of creativity.
There are a lot of other things that are different for the better, you will see them as they happen. Soon.
Will the jury be formed only by international judges?
Yes, we have invited some of the best creative people in the world, from independent agencies, that are not represented in Romania.
Why did you come to this solution?
As you said, previous editions such competition have failed, partly because it was hard to fight basically among each other, without a higher perspective on things. There were always some suspicions and it's important to avoid that.
This is one of the reason why we chose creatives from independent agencies, not that otherwise the jury process wouldn't be fair. We just want to make a statement: it is a serious competition, at international standards, with a stellar ensemble of ECDs from the best independent agencies on this planet.
What other criteria will they have to fulfill?
We are lucky to have in the jury of this first edition, great creative minds with excellent careers, internationally awarded and recognized and some of them have also been jury members in other important competitions.
How long does the organizing period take?
It takes about 10 months to organize it, we started in July 2015, and the festival is in May 2016.
How did you chose the name of the festival? What does it mean?
FIBRA is (also) Romanian street slang for "MUSCLE", as we want to encourage creativity and the brain is the muscle for it, it's an appropriate name to send this message. Personally, I also like the way it's sound both in Romanian and English, it's short, distinctive and memorable.
What are your main goals with the festival?
There was a time when people were happy to work in this industry. Much happier, that is. It's a vocational one, you are not a marketer, a copy, an account, a strategist or an art, just like this.
These are great jobs to have, and when people are happy they have great results. It's for the benefit of all of us, from professionals doing this, to the final consumers, which obviously we are too. We all deserve a better communication scene, braver and more direct, that can change things for the better.
So FIBRA is about giving us the chance to have that.
Extra info about FIBRA
For the first time in a Romanian advertising competition, freelancers will be able to enroll in all sections of the festival along advertising agencies. Agencies and freelancers will be able to submit, starting mid February 2016, campaigns conducted between January 1st, 2014 and March 31st, 2016.