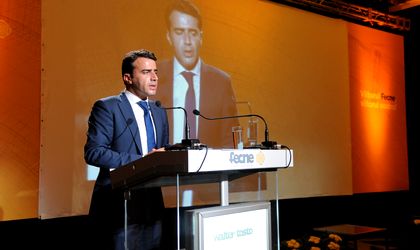 Italian producer of industrial equipment Walter Tosto (WT) will invest EUR 30 million in the FECNE nuclear components plant it acquired earlier this year for EUR 7 million and has already opened the order book with a delivery of reactors for the Chinese market.
WT has started to revamp equipment and install a new roof at its FECNE plant, which is based in Berceni, southern Bucharest, as part of a larger investment plant. The company will invest EUR 11 million in new installations and equipment and EUR 5 million in energy efficiency. Another EUR 5 million will go on servicing the current equipment, while EUR 6 million will be put into training employees and EUR 3 million into R&D investments.
"Despite the fact that it was designed 40 years ago, FECNE is a modern plant, a structure with potential, among the best in Europe in the production of equipment in the nuclear sector, with a strategic geographical position for Europe," said Luca Tosto, managing director of WT.
The company is considering two financing scenarios for these investments, which involve a mix of its own financing, bank loans and EU funds, but it has also applied for state aid.
WT manufactures critical components for the oil and gas, petrochemical, power and energy sectors and is in talks with the Romanian authorities regarding the transportation rights of heavy freight between Bucharest and the Danube port city Oltenita.
"The right road link between Berceni and Oltenita for heavy freight transportation is a vital element for the future development of FECNE," said Tosto.
The Romanian plant has already signed its first contract and will manufacture eight reactors of 260 tons each for the Chinese market. In addition, around 1,200 components of a fusion reactor will be manufactured locally.
WT is part of a consortium that in 2010 signed a contract to supply the vacuum vessel of the ITER, a scientific experiment that aims to prove the viability of fusion as an energy source. Tosto said that Romanian engineers will be trained for the ITER project in 2012 and 2013. The company will develop a three-tier training program in Romania which targets vocational schools, university graduates and specialists.
The Italian manufacturer has 485 employees and estimates a turnover of EUR 90 million this year. The company has orders worth EUR 232 million through to 2016. Some of its largest clients are Petrobras, Chevron, ExxonMobil and ConocoPhillips.
Ovidiu Posirca