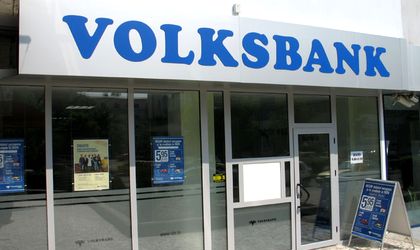 Volksbank Romania on Monday said it has completed the previously announced sale of a portfolio of non-performing loans with a total nominal value of EUR 495 million to a consortium of foreign investors, reducing its NPL ratio to below 8 percent.
The sale of the 3,566 non-performing and sub-performing loans comes as European financial institutions continue to restructure and divest assets in order to clean up balance sheets and comply with new capital requirements, writes Reuters.
The German bank sold its non-performing loans to a consortium made up of   Deutsche Bank, AnaCap Financial Partners LLP, H.I.G Capital International Advisers and APS Holding SE. The portfolio includes loans with delays longer than 90 days, 84 percent in the retail real-estate segment and 16 percent representing corporate loans, according to a press release from the bank.
"Reducing our non-performing loan portfolio represents a key-moment in our repositioning strategy. At the same time, we are going to continue to focus on increasing profitability", according to Benoit Catel, president of Volksbank Romania.
"It is the first transaction of its kind on the Romanian market. Other banks are sure to follow in our footsteps. Closing the deal would not have been possible without the help of a dedicated team and without the help of Schoenherr as legal counsel and PWC as sales counsel", according to Alexander Tscherteu, vicepresident for Volksbank Romania.