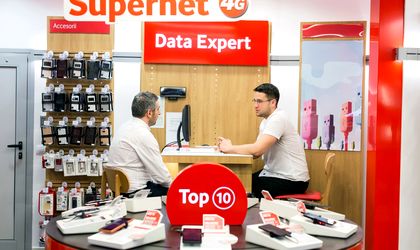 The franchise store network of telecom operator Vodafone Romania has surpassed 100 units, located across 66 cities in 36 counties. 
"With this program , we offer our franchise partners a turnkey business under the Vodafone brand. Starting October 2013 until the present, more than 50 entrepreneurs have created more than 400 jobs across the country. (…) We will continue to develop the distribution network via the channel of franchises and this business model. We are satisfied with the way the development of the franchise network is going, the performance and the attention given to customers. Over the next period, we will expand the network of stores in franchise with tens of new locations," said Alexandru Baloi, director, Indirect Sales & Distribution, Vodafone Romania.
At the moment, the cities where there is the highest number of stores opened in franchise are Bucharest, Cluj-Napoca, Constanta, Pitesti, Arad, Baia Mare, Braila, Iasi, Ploiesti, Tirgu Mures, Campulung, Focsani, Piatra Neamt, Slobozia, Suceava, Timisoara and Zalau.
The network of stores opened in franchise already comprises 52 units already aligned with the new Vodafone Group identity and global design.
Vodafone's franchise stores have the same image standards and service quality as Vodafone stores, and partners have access to the know-how, systems and applications as well as training for the sales staff.
Vodafone currently has approximately 160 own stores and other several hundred stores owned by exclusive partners.
Otilia Haraga