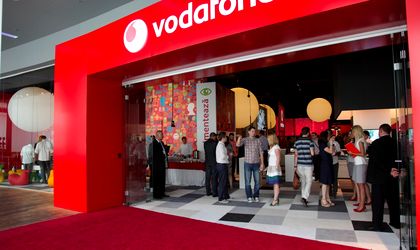 Vodafone Romania reported revenues from services of EUR 177.1 million in October-December, the third quarter of the 2013/2014 fiscal year, up 0.4% on the year on organic basis, the telecom operator said Thursday.
In the first 6 months of the fiscal year, April-September, Vodafone reporter revenues from services of EUR 352.9 mln, down 3.6% on organic base compared to the corresponding period of 2013. The organic base comparison reflects the comparative evolution regarding mergers and acquisitions impact but also the effect of the foreign currency exchange rate.
8.515 million clients used Vodafone services last year, compared to 8.122 million clients at the end of 2012 and 8.183 million clients at the end of September 2013. 59.9% of clients use prepaid cards, and the others own subscriptions, according to the Vodafone Press release.
Mobile data revenues rose 22.3% in the last quarter of 2013, when the average revenue per user (ARPU) was EUR 6.4, a 5.3% drop.
Diana Petrescu