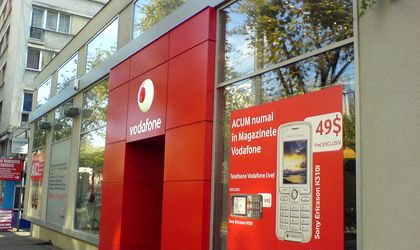 Telecom operator Vodafone Romania opened a new customer relations center in Craiova, which will employ over 100 youngsters, either students or young graduates, before the end of January 2016. the company announced in a press release. 
According to Ana Alexe, director, customer operations, Vodafone Romania, the opening of this center is part of Vodafone's regional strategy. "We are investing in training the young people who are already working with us in Craiova and we aim to double the team by the end of next January," she said.
Currently, approximately 50 young people are already working in the center and the headcount is set to double by January 31, 2016. Vodafone is recruiting young people who are good communicators, have good computer skills and are quick on the uptake. All the new employees will undergo 4 weeks training. The new employees will first cater for residential customers but later will broaden the range of services they offer.
Vodafone Romania had 8.8 million customers on June 30, representing an increase of some 234,000 users over the same period last year.
The number of customers include users of mobile services and Internet voice services of fixed and M2M (machine to machine). Vodafone Romania revenues increased by 5.7 percent year on year in the first fiscal quarter that ended on June 30, to EUR 166.8 million, according to data released by the group.
Otilia Haraga