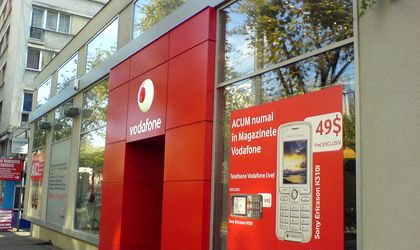 Telecom operator Vodafone Romania has announced the start of its store franchise program, for entrepreneurs who are considering entering the mobile communications business.
Vodafone currently has in total 610 stores, of which 200 are Vodafone stores and 410 belong to Vodafone's exclusive dealers. Currently, there are 7 franchise stores and other 6 will be opened by the end of the year.
Vodafone will continue to run the larger stores which cover 100 square meters and have up to 20 employees. The franchise system mainly applies to smaller stores of up to 35 square meters.
Franchisees will have access to the known-how, applications, systems, image standards and staff training programs offered by Vodafone. The operator will also cover the costs with the store furnishing.
In their turn, the franchisees must pay a tax to have access to the system, cover the stock of products and the salaries of the employees.
In the future, the plan is that more of the operator's own stores will become franchise stores.
Otilia Haraga