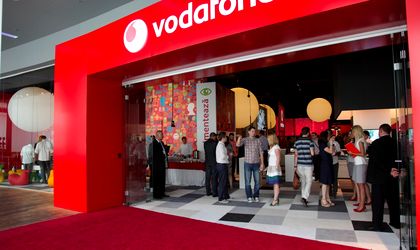 Telecom operator Vodafone, the second largest telecom operator on the local market, has opened a new center of regional services in Bucharest, according to an invitation sent to the media.
The invitation had the message:  "We have the pleasure of inviting you to the event for the launch of a new regional center opened by Vodafone in Romania," which is programmed to take place on July 2.
The opening will be attended by Ravinder Takkar, CEO of Vodafone Romania and Steven McCrystal, director of the Shared Service Vodafone Group.
Vodafone Romania already has a regional network operations center in Romania. The center was inaugurated in mid- March 2013. Called The Danubius Regional Network Operations Center, it provides services to seven networks, including Vodafone Germany.
The other networks the center caters to are Vodafone Romania, Vodafone Italy, Vodafone Greece, Vodafone Netherlands, Vodafone Czech Republic and Vodafone Albania.
The seven Vodafone networks that are monitored from the regional center in Bucharest cater for over 90 million clients.
Last year, the company announced that it would grow the number of employees from 250 to 500 by yearend.
Otilia Haraga