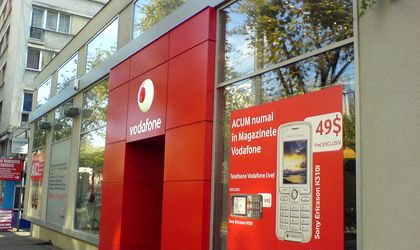 The CEO of the Vodafone Group, Vittorio Colao, when asked whether Liberty Global might be a good fit for the U.K. wireless carrier, said he would consider it "for the right price," according to Bloomberg. Colao made the comments in a brief interview with Bloomberg News.
In Romania, the subsidiary of Liberty Global is UPC, a company whose revenues increased 7.7 percent in the first semester of the year, from USD 68.9 million to USD 74.2 million, spurred by the sale of more subscriptions.
In the second quarter, UPC Romania revenues increased 8.7 percent, from USD 34.3 million in April-June 2013 to USD 37.3 million a year later, according to a Liberty Global report.
According to Bloomberg,Vodafone spent the past two years acquiring cable and broadband providers in Germany and Spain, which has put more pressure on Liberty Global, which owns cable assets in Vodafone's European markets including Germany, the U.K. and the Netherlands.
"As more consumers download and watch videos on smartphones and tablets, putting strain on carriers' networks, Vodafone is adding faster mobile technology and broadband Internet lines — spending a total of 19 billion pounds through March 2016 — in a network-improvement plan called Project Spring. The investment is funded with cash from the sale of its stake in Verizon Wireles for USD 130 billion," writes Bloomberg.
In Romania, the sale of Verizon Wireless enabled Vodafone to supplement investments over 2014-2016 by an additional GBP 45 million (EUR 54 million), which will mainly be used for the development of the 4G network, announced Inaki Berroeta, former CEO of Vodafone Romania, in December 2013.
Otilia Haraga