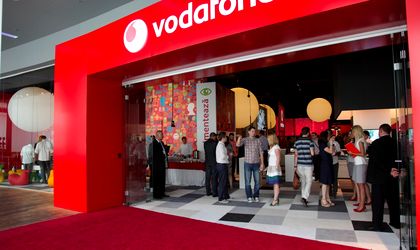 Vodafone is reportedly looking at moving the global IT service center from India to Romania or Hungary, according to Mediafax, which is quoting Euroinvestor.
Romania runs better chances of attracting this investment, due to the fiscal stimulants, according to a pres release of Vodafone Hungary.
Currently, Vodafone's network operation center for Europe is located in Romania, managing the networks for most of European countries.
Vodafone announced the launch of the first 4G services in Romania, at speeds of up to 75 Mbps, available with for new and existing Vodafone subscribers.
Romania was one of the first European markets where Vodafone launched its LTE/4G network, after Germany, Portugal and Italy.
Vodafone's revenues in Romania reached EUR 387.6 million for the first six months of the financial year, ended September 30, 2012, which is 5.2 percent lower as compared to same period last year.
Vodafone's customer base grew by 75,809 customers in the last quarter for a total of 7,874,220 customers, at September 30, 2012.
Otilia Haraga