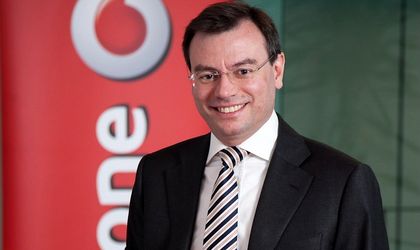 Telecom operator Vodafone Romania announced that it will hire 250 more people in its network operations center in Bucharest, which is in charge with monitoring the networks of several European countries, said Giovani Chiarelli (in picture), chief technical director of Vodafone Romania, during the Communications Day event, quoted by Ziarul Financiar.
"The number of employees will grow from 250 to 500 by the end of this year," said the company official.
Vodafone will cut 500 jobs in Germany, and move a part of its operations to Romania and India, according to Bloomberg. Part of Vodafone's main regional operations will be transferred to Romania while information-technology operations will be transferred to India.
Vodafone Romania inaugurated in mid- March the Danubius Regional Network Operations Center to provide services to seven networks, including Vodafone Germany.
The other networks the center caters to are Vodafone Romania, Vodafone Italy, Vodafone Greece, Vodafone Netherlands, Vodafone Czech Republic and Vodafone Albania.
The seven Vodafone networks that are monitored from the regional center in Bucharest cater for over 90 million clients.
The Danubius center counts 250 Romanian engineers. The team monitors the 2G, 3G, 4G networks, manages incidents taking place in the networks, addresses the alarms in the territory and interacts with local technical support teams.
 Otilia Haraga