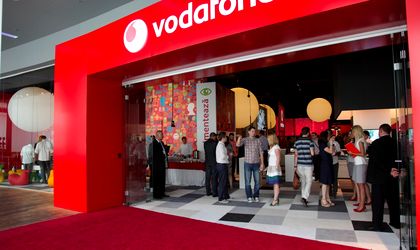 Telecom operator Vodafone Romania announced that it offers discounts of up to EUR 50 for the handsets in its portfolio, if purchased in combination with the post pay offers Mega, Mega National and the Smartphone extra-option. This is part of the company's Mega Days campaign which will take place on May 30 and 31 across its store network.
Users who go for the two-year Mega 8 contract, at a monthly fee of EUR 8 per month, VAT included, together with the Smartphone option 300 MB, can receive a discount of up to EUR 30 from the price of the smartphone.
Or, they can acquire the LG Optimus L3 II and Samsung Galaxy Y smartphones for no charge.
Users who choose a two-year Mega 8 contract with the Smartphone 600 MB extra-option benefit from a EUR 50 phone discount.
Or, they can acquire free of charge smartphones such as Samsung Galaxy Young and Huawei Ascend G510.
Clients who sign a two-year Mega 9 contract for a monthly fee of EUR 9, VAT included, benefit from EUR 15 phone discount. Or, they can acquire the Nokia C2-01 free of charge.
The offers are valid also in the Vodafone online store.
Vodafone Romania had a customer base in excess of 8 million customers, at March 31, 2013. The company posted total revenues of EUR 769 million for the fiscal year 2012-2013, ended March 31.
Otilia Haraga