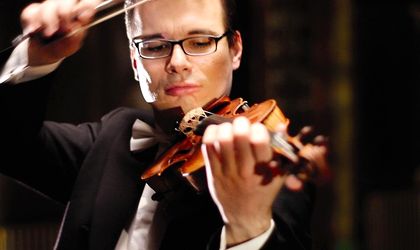 Violinist Alexandru Tomescu returns to the stage of the Radio Hall, as concerto soloist, under the wand of conductor Tiberiu Soare. The event is broadcast live by Radio Romania Cultural and Radio Romania Musical stations and online on these radio stations' websites.
Alexandru Tomescu will perform a major creation of Armenian composer Aram Khachaturian, considered one of the major composers of the 20th century, "Violin Concerto in D minor", which was concluded in 1949 and devoted to great Russian violinist David Oistrakh, one of the major instrumentalists of the world.
The public will also enjoy selections from the orchestra suites extracted from Sergei Prokofiev's ballet based on William Shakespeare's play "Romeo and Juliet" during the second part of the evening.
The event takes place on Friday, February 14, from 19.00. Tickets are available on www.bilete.ro, in the offices of the Romanian Postal Company, at the Inmedio shops labeled Bilete.ro, in the Germanos retail chain and at the Radio Hall box office.
Oana Vasiliu