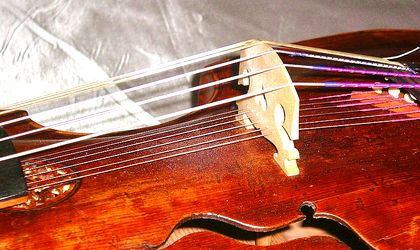 Dolores Chelariu and Ladislau Csendes will be the soloists of the event hosted by the National Peasant Museum, presenting an unique baroque musical instrument, the viola d'amore.
Attilio Ariosti, Paul Hindemith, Carl Stamitz and Dan Dediu will be the composers that the two musicians have chosen to present to the public with viola d'amore, the only original baroque instrument from Romania, which is in the museum's heritage.
Sergiu Muntean is the one who brought to life the original viola d'amore, and the process took over a year. He is currently an instrumentalist artist and luthier for the Radio National Orchestra of Bucharest.
The viola d'amore is a 7 or 6 stringed musical instrument with sympathetic strings used chiefly in the baroque period. It is played under the chin in the same manner as the violin. 
The event will take place on Friday, October 3, from 16.00.
Photo courtesy of Wikipedia.
Oana Vasiliu