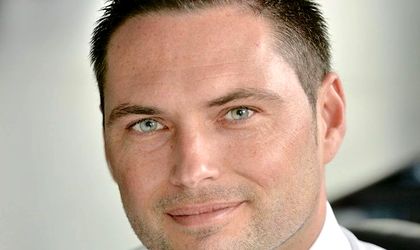 British group International Personal Finance (IPF) announced on Friday the appointment of Viktor Boczan as general director for Provident Financial Romania. Boczan, 37, will be in charge of Provident's strategic and operational development on the local market and will be responsible for consolidating its company's position on the loan market.
Boczan has over 13 years of experience working for IPF, filling several management positions in operations, business development and contact centers in the Hungarian branch of the group. In the last two years, Boczan has succesfully managed the operation department in Hungary, composed of over 3,200 agents and employees.
Viktor Boczan replaces Ivo Kalik, the general director for the Romanian branch since July 2012. Kalik also coordinated the expansion into Bulgaria and will move on as general director for the Spanish branch of the group.
"I am delighted to take over Provident Romania, the second country within IPF by number of clients and potential for growth, and to join a strong team of professionals which, over the last eight years, has made Provident one of the most recognizable brands in Romania. I am convinced that, together, we will continue to grow in a responsible manner and offer our clients simple and friendly financial solutions, customized for their ambitions and aspirations", according to Viktor Boczan.
Consumer lender Provident Financial Romania gave loans of EUR68.4 million in the first half of the year in Romania and Bulgaria, 26% higher on the year, the company said in late July. Provident has in Romania over 780 employees and around 3,800 collaborators.