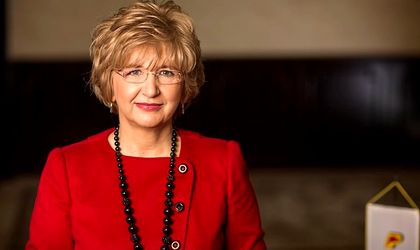 Huge discoveries of oil and gas in the Black Sea off Romania have thrust the country back into the heart of the region's energy market, according to Mariana Gheorghe, OMV Petrom's CEO, recently interviewed by Euronews.
"The Black Sea is back on the international oil&gas map. We have shallow water and deep water activities. OMV Petrom is operator for shallow water activities and in that field we just made a discovery. At the same time we have made a discovery a few years ago in our joint venture with Exxon Mobile in deep water. All this means that there is a potential in the Black Sea which can be tapped with the right investments and the right environment, fiscal and legislative", Mariana Gheorghe said.
In addition to providing much needed revenue for Romania's budget as its existing sources run out, the new resources are a boost to Europe's long-standing quest to make itself less dependent on Russian oil and gas, Euronews writes in light of Gheorghe's statements.
"The hope is that by discovering and developing the gas in the Black Sea Romania can become independent from imports in the gas area. (…) Once these discoveries will be put in operation, in production, these needs for imports will not be there. That sort of discoveries can also fill some of Europe's needs", Gheorghe argued.
Romania plans to build a new pipeline to transport future gas output from the Black Sea after projects preparing alternative transportation routes, Nabucco and South Stream, where scraped.
The country, which has the lowest reliance on Russian gas among eastern European Union members, wants to invest about EUR 230 million to link the coast in the east with its existing gas grid, Energy Minister Razvan Nicolescu said in a phone interview with Bloomberg on Friday. The government will seek to tap EU funds to cover part of the cost of the construction, which will start in 2017, Nicolescu said.
"The most important project is bringing the off-shore gas to the shore," Nicolescu said. "We'll build a pipeline from Dobrogea, on the Black Sea coast, to the southern village of Podisor, where it will connect to existing pipelines."