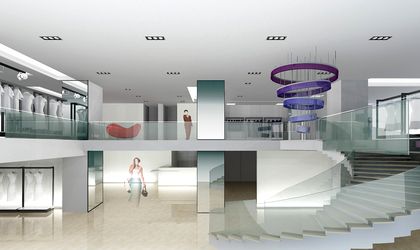 Luxury multibrand store Victoria 46 will double its sales surface to 860 sqm after relocating from 46, Calea Victoriei to 126, Calea Dorobanti.
"Probably most people wonder whether we will change the name of the store given the new address on Calea Dorobanti, but the answer is quite simple: Victoria 46 is already an important brand on the Romanian high fashion market which has managed to make ​​a name for itself independent of the location. We have a long-term development strategy, and for it to be feasible we needed a much larger space, which the new location offers us. In addition, the new address is more accessible to our customers and has a more generous parking," said Andreea Altay, executive board member of High Fashion Concept.
The new location maintains the multibrand concept but in the future it will turn into a department store with a shop in shop system for Christian Dior, Alexander McQueen and Lanvin.
Simona Bazavan