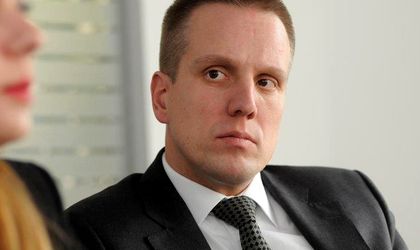 Biris Goran announced that one of its founding partners, Gabriel Biris, has been asked to serve as secretary of state at the Ministry of Finance, responsible for legislative reform in the field of taxation. As a result, the firm will be managed by existing co-managing partner Victor Constantinescu, who will be joined by Gelu Goran in the management role in Gabriel's absence.  The tax department will be run by Ruxandra Jianu, whom clients have known and enjoyed working with for many years.
Gabriel Biris has accepted the position within Anca Dragu's Ministry effective immediately, and the decision was published in the Official Gazette. According to existing legislation in force, Biris was required to suspend his membership in the Bucharest Bar.
"Gabi and I have worked together for 10 years.  While we're sorry to have him go, his appointment is a vindication of his tireless efforts at seeking tax reform, without any personal or other gain other than to see a genuine improvement in the Romanian business environment.  We need more people in government like him to re-establish trust, and I speak for the entire Biris Goran team in that we hope he succeeds.  And we will welcome him back when the time comes.  In the meantime, it is business as usual, as we expect all of our practice areas to continue to grow.  Ruxandra is a rare talent in the tax field, so she will certainly continue to service clients and grow the business," said Victor Constantinescu.
Gabriel Biris has many years of experience on tax matters and has been involved in the public arena fighting for tax reform that would lead to a positive impact in the country's development.
Biris Goran is a Romanian law firm founded in 2006, working with over 35 attorneys. Biris Goran is able to provide a full range of legal services with a particular focus on tax, real estate, corporate, antitrust/competition, litigation, financing, IP, IT & media, public procurement, energy and insolvency.
Natalia Martian