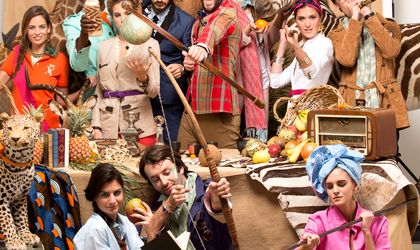 The French fashion brand held by Viscount Arthur de Soultrait can now be bought from Promenada Mall, Bucharest, and intends to expand to a high-street location in Dorobanti area and probably another mall in Bucharest by 2015, as well as a store in Mamaia, Constanta.
For this store, they invested almost EUR 150,000. Actually, they launched the store in October 2013, when the Promenada Mall was opened, but the official opening was today, in the presence of Arthur de Soultrait. According to AnaMaria Luiza Hudea, general manager Vicomte A., a medium shopping bill is RON 700 – 1,000, depending on the clothes gender.  Also, an online store will be launched this month, available in Romanian, French and English languages.
The Vicomte A. collection is based on a resolutely chic yet playful aristocratic aesthetic. With a full product line, it dresses modern consumers from head to toe with elegance and a bit of rebellious spark, for men, women and children. The brand argues to have almost 400 stores in Europe, Asia, North America and Africa.
Oana Vasiliu