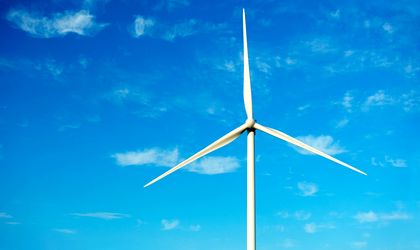 Vestas, the Danish wind group, announced it will supply wind turbines for the Crucea North wind farm with an installed capacity 108MW, developed by Germany's utility STEAG in Constanta County.
The company said it wills tart delivering the 36 turbines, each with a 3MW capacity, starting April 2014, with full commissioning expected by December 2014.
 "With this order Vestas reinforces its market leading position in the Romanian market having the strongest local presence and the largest operational fleet," said Thomas Richterich, president of Vestas Central Europe.
The turbines will produce more than 300GWh yearly, covering the household electricity consumption of more than 550,000 persons in Romania.
STEAG bought the farm from Romanian wind developer Monsson Group last year, planning to invest EUR 192 million in the project. The European Bank for Reconstruction and Development (EBRD) said this August it considered granting a EUR 68 million to the German utility to build the farm.
Wind generators dominate Romania's renewable sector, accounting for 2,204 MW in incentivized capacities by August, according to grid operator Transelectrica. Large foreign utilities of the likes of CEZ and Enel have invested heavily in local wind farms on the back of a generous incentives scheme put in place by the government, which was changed in July.
Ovidiu Posirca