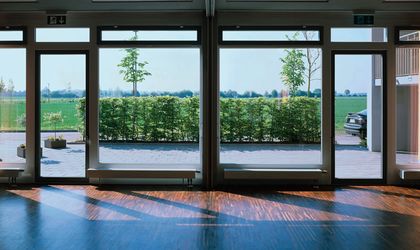 German uPVC profiles manufacturer Veka announced today it has acquired competitor Gealan Holding GmbH which is owned by investment fund Halder Beteiligungsberatung. The takeover will involve all Gealan subsidiaries and activities in Europe. Both companies are present in Romania and alongside Rehau, they are the main players on the local uPVC profiles market.
All details concerning the takeover remain confidential, announced representatives of Veka in a press release.  The deal is pending approval from the relevant authorities.
Gealan Romania had a market share of about 25-30 percent in 2013, according to company data. Unlike Veka which only imports uPVC profiles to Romania, Gealan also owns production facilities. Gealan representatives announced last year plans to boost business by up to 10 percent and invest EUR 1 million in production. The sales increase was set to come from exports given that the local market for uPVC profiles remained on a downward trend, said Aurel Vlaicu, managing director Gealan Romania in July last year. In 2012, Gealan Romania posted a EUR 28.2 million turnover while Veka reported sales of approximately EUR 15 million.
Veka Romania announced in February that it increased sales by 7 percent in 2013 y-o-y, despite the fact that overall the market has remained on a downward trend.
Simona Bazavan