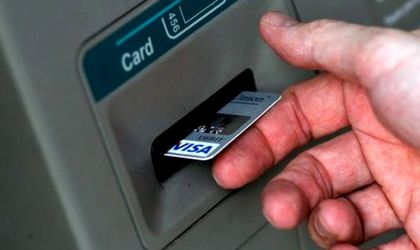 Taxes paid by card amounted to approximately RON 250 million (EUR 55.1 million) in Romania during 2015, an increase in value of 42 percent from 2014, at the same time that the rate of transactions conducted online went up by 74 percent and the network of acceptance for card payments expanded, states a press release from Visa Europe in Romania.
In total, tax payers conducted almost 750,000 card payments to cover their fiscal duties in 2015, an increase of 49 percent from 2014. "Romanians used their cards more often last year to pay the taxes owed to the state, and the spectacular increase is in the online space where the number of transactions doubled," said Catalin Cretu, regional director for Romania, Croatia, Malta and Slovenia of Visa Europe.
Taxes can be paid by card at the POSs installed in local administrative offices and post offices that accept card payments, online, but also at the info-kiosks installed at local administrations, in supermarkets and malls, with a total of 210 city halls across Romania having accepted card payments for taxes either at a POS or online at the end of 2015. At the same time, "188 city halls were accepting payment through www.ghiseul.ro at the end of 2015, 78 more than at the end of 2014," says the Visa Europe press release.
In order to promote tax paying by card, Visa Europe, together with member banks from Romania, will organize the seventh edition of its "Pay your local taxes with any Visa card and you can live worry-free for 10 years" annual campaign that would give those who pay their taxes with a Visa card the chance to win several prizes in their daily draws.
Andreea Tint