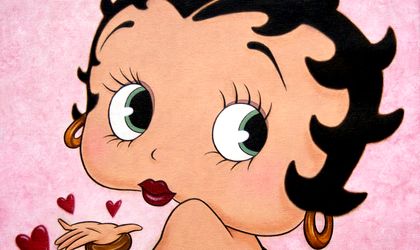 Dalles Gallery (18 Nicolae Balcescu Blvd.) hosts until February 14 over 50 exhibitors to celebrate love: the Valentine's Day Fair.
Read also: Love is a legal battlefield: Marriage and divorce in Romania
For Valentine's Day, shoppers can find jewelry made of hand painted porcelain, silver, Swarovski crystals or glass beads, cosmetics, bio care products, floral arrangements, wood decorations, clothes, accessories, metal and glass engravings, handcrafts, coffee and tea specialties.
The programme of the Valentine's Day Fair is daily, from 10.00 to 20.00, at Dalles Gallery.
About Valentine's Day
Every February 14, across the world, candy, flowers and gifts are exchanged between loved ones, all in the name of St. Valentine. The history of Valentine's Day–and the story of its patron saint–is shrouded in mystery. We do know that February has long been celebrated as a month of romance, and that St. Valentine's Day, as we know it today, contains vestiges of both Christian and ancient Roman tradition.
While some believe that Valentine's Day is celebrated in the middle of February to commemorate the anniversary of Valentine's death or burial–which probably occurred around A.D. 270–others claim that the Christian church may have decided to place St. Valentine's feast day in the middle of February in an effort to "Christianize" the pagan celebration of Lupercalia. Celebrated at the ides of February, or February 15, Lupercalia was a fertility festival dedicated to Faunus, the Roman god of agriculture, as well as to the Roman founders Romulus and Remus.
Valentine greetings were popular as far back as the Middle Ages, though written Valentine's didn't begin to appear until after 1400. The oldest known valentine still in existence today was a poem written in 1415 by Charles, Duke of Orleans, to his wife while he was imprisoned in the Tower of London following his capture at the Battle of Agincourt. (The greeting is now part of the manuscript collection of the British Library in London, England.) Several years later, it is believed that King Henry V hired a writer named John Lydgate to compose a valentine note to Catherine of Valois.
Information source: History
Tatiana Lazar