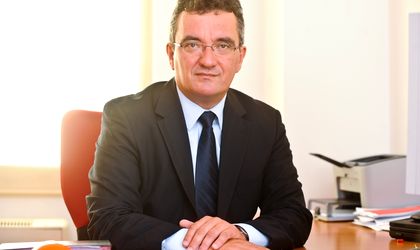 Representatives of the ACUE Federation (Association of Energy Utilities) outlined the issues stemming from the reduction of the renewable support scheme during talks with a joint mission of the IMF, World Bank and European Commission, on Tuesday.
The ACUE said that over 2,800MW in renewable capacities have been accredited, while another 500MW are in various building stages. It added the renewable industry has invested over EUR 4 billion locally, contributing EUR 500 million to the state budget yearly. 
"We talked about the issue of green certificates and I can tell you that all the market players are aware a change is necessary," said Frank Hajdinjak, ACUE's president, quoted by Agerpres newswire.
"There are two points that are not ok at this moment – firstly there is no guarantee that the deferred certificates will truly be repurchased by 2018 and secondly, usually, the rule goes that such changes don't have a retroactive application," said Hajdinjak. He added that investors need "certain guarantees" for the deferred certificates.
Hajdinjak said that the prices of electricity and natural gas are expected to go up as a result of the gradual liberalization process.
The government argued that the reduction of renewable incentives was necessary to prevent the overheating of electricity bills for companies and household consumers.
Authorities delayed the issue of some green certificates for wind, solar, and small-hydro that will be recovered starting April 2017. A renewable project currently gets most of its revenues from trading the certificates.
ACUE representatives gauged the impact of the liberalization of the gas and electricity markets and focused on the arrears of state-owned enterprises towards utilities during talks with the international lenders.
CFR, the railway company, recorded first half debts of EUR 120 million to energy companies.
The ACUE wants to amend the insolvency law so as to force clients to pay their bills. Under the current regulation, utilities have to supply electricity and gas to insolvent companies, although they don't pay. Utilities have to recover EUR 118 million from these companies.
The federation mentioned that Romania "stringently" needs energy investments that can be sustained only by private companies and new investors.
The ACUE has 25 members with a combined turnover exceeding EUR 4 billion.
Ovidiu Posirca