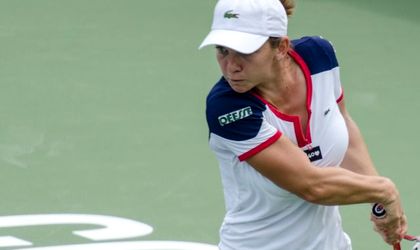 Croatian veteran Mirjana Lucic-Baroni, a former phenom now a 32-year-old veteran who had to fight through qualifying, shocked second-seeded Halep, the French Open runner-up 7-6 (8-6) 6-2. It is the worst performance for Halep at a Grand Slam tournament this year, after making it to the Wimbledon semifinals, French Open finals and Australian QFs.
This year, Lucic-Baroni had lost eight straight matches entering the qualifying draw at the Open. Her ranking, at No. 121, seemed almost generous. She cited a rash of injuries and the pressure of performing for her trouble.
"It's been one thing after another," she said, adding: "When I would get to the stage at Grand Slams, I wanted it so bad that when I would get my chance on a big court against a big player, I was kind of paralyzed. I couldn't do it. It was always like, O.K., how many more do I have? I have to do it now. I have to do it now. I finally relaxed and said, 'Just play tennis.' "
Halep joins No. 4 seed Agnieszka Radwanska, No. 6 Angelique Kerber and No. 8 Ana Ivanovic as the highest-seeded women out of the U.S. Open.