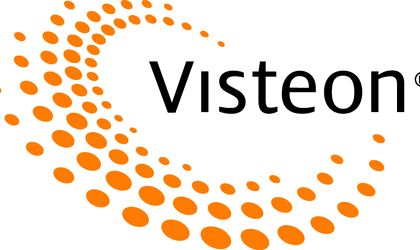 US company Visteon, producer of electronic components for the automotive industry, with revenues of USD 3.1 billion last year plans to establish a new product development center in Timisoara, Romania, according to a press release sent to Business Review, confirming the information BR released last week. The company wants to employ skilled professionals across a range of technology and automotive industries.
Visteon, the only Tier 1 automotive supplier focused exclusively on cockpit electronics, today announces that it is setting up a new product development center in Timisoara, Romania. The company plans to build a team of 400 employees in Romania, by 2020. In response to growing demand, Visteon has secured office premises located within the central area of Timisoara, an office space to 2,000+ sqm. The new centre will employ development engineers, supervisors and managers.
The expansion of the center will take place in phases and according to customer demand.
According to the press release, the company is looking to set up a new product development center in Timisoara which is ideally positioned to be an integral part of the company's development footprint in Europe, among technical centers in Bulgaria, Germany, France and the UK.
The new product development center in Timisoara will primarily be engaged in software development for advanced cockpit electronics products (digital instrument clusters, infotainment and head-up displays) for European automakers and will collaborate with Visteon's Chief Technology Office and the European Technical Centers on the development of new technologies for autonomous driving. The Timisoara center will support Visteon's growth, which includes programs for customers such as BMW, Mercedes, Porsche and Jaguar Land Rover.
"Supporting both European and global automaker programs, the new product development center in Timisoara will play a leading role in software and product development of the next generation of technology for new driver assistance systems (ADAS) and autonomous driving applications.
The Timisoara technical center is on a fast track to have full competence for transforming customer requirements to fully tested solutions ready to be deployed in mass production. As a key software development hub, Timisoara will achieve this by collaborating closely with Visteon's major R&D facilities around the world. We have a range of exciting opportunities at the new technical center to nurture automotive innovation and deliver a rich, connected experience for drivers and passengers", said Mark Fosmoen, Vice President, Customer Engineering Europe.
The target employee demographic is a balanced combination of developers with 3 to 5+ years of experience in auto and tech businesses, as well as developers with project management and supervisory experience. Visteon plan to recruit new and recent graduates from Automation, Electronics, Computer Science or similar technical program. The company is looking for candidates whose skill sets include programming language C and/or C++, design of software for embedded automotive systems or software design and UML modeling.
As part of the company's recruitment and employer branding strategy, Visteon will be attending Angajatori de TOP career fair, between 19th – 20th of October, at C.R.A.F.T.
About Visteon
Visteon is a global technology company that designs, engineers and manufactures innovative cockpit electronics products and connected car solutions for most of the world's major vehicle manufacturers. Visteon is a leading provider of instrument clusters, head-up displays, information displays, infotainment, audio systems, telematics, SmartCore ™ cockpit domain controllers, and the DriveCore ™ autonomous driving platform. The company also supplies embedded multimedia and smartphone connectivity software solutions to the global automotive industry. Headquartered in Van Buren Township, Michigan, Visteon has approximately 10,000 employees at more than 40 facilities in 18 countries. Visteon had sales of $3.15 billion in 2017.