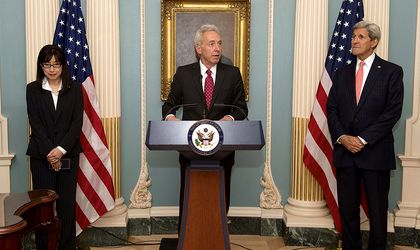 Tuesday, February 23, 2016, US ambassador to Romania Hans Klemm will host a webchat on the Facebook page of the U.S. Embassy to Bucharest to discuss his priorities as ambassador to Romania, the U.S.-Romania friendship and cultural and educational exchanges between the two countries, according to a press release from the Embassy.
Any questions regarding the aforementioned subjects can be posted on the event page either before or during the online discussion.
Klemm, who arrived in Romania in September 2015, has traveled in the past five months to different regions of Romania in order to promote the strategic Romania-U.S. partnership and to meet with Romanian citizens, further says the press release.
Andreea Tint