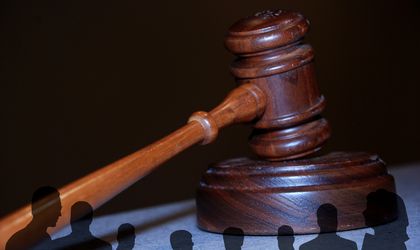 Update 2: PM Ponta said this morning that any complaint regarding the Constitutional Court judges will be dropped.
Update 1: MPs revoked on late Tuesday the presidents of the chamber of deputies and the senate, replacing them with USL members. The ombudsman was also replaced.
President Traian Basescu said last nigh the USL coalition ultimately wants to control the judiciary and the suspension of the president is just an intermediary stage of this objective.
The US Ambassador in Romania, Mark Gitenstein, is concerned about the recent political developments in Romania that may threaten the country's independence of democratic institutions, days after the Ponta government has announced its intention to revoke two judges of the Constitutional Court.
Justice Minister Titus Corlatean said last week that one of the Constitutional Court judges, Augustin Zegrean, is incompatible after prejudging in the case regarding the Romanian delegation to the European Council. President Traian Basescu and PM Victor Ponta fought over one week for the council place. Eventually, the Constitutional Court ruled in favor of Basescu. The second judge, Iulia Motoc, is accused of holding additional functions in three international organizations against the local legislation that forbids this.
"I am seriously concerned about recent attacks on the independence of the Constitutional Court of Romania," tweeted on late Tuesday Viviane Reding, EU Commissioner for Justice, Citizenship and Fundamental Rights.
The Constitutional Court said on June 28 that revoking threats and political pressures from the government can hamper the activities of the judges and the court as a whole. The court added these attacks are incompatible with democratic practices.
The National Integrity Agency (ANI) said the two judges didn't' brake the law and that no investigation was under way.
"Manipulation or threats to your institutions particularly your courts will not only be of concern to our government but to the way Romania is viewed by financial markets," said Ambassador Gitenstein. He added Romania is now facing a similar situation to the court packing decision of President Roosevelt. This was a legislative initiative proposed by Roosevelt in 1937 to add more judges to the Supreme Court in order to obtain favorable rulings.
"It was a dark day in an otherwise great presidency and it will be a dark day in Romanian history if the same comes to pass here," said Gitenstein.
The center-left coalition has stated it intention to revoke the Ombudsman and has already replaced Vasile Blaga, the president of the senate, with Crin Antonescu, president of the liberal party PNL. MPs are also trying to revoke Roberta Anastase, president o the Chamber of Deputies. Both presidents are members of the right wing party PD-L.
Media reports say MPs will also start procedures to suspend the president, on the grounds that he violated the constitution numerous times. President Basescu was suspended once in 2007, but Romanians voted in a referendum to bring him back to power.
Ovidiu Posirca