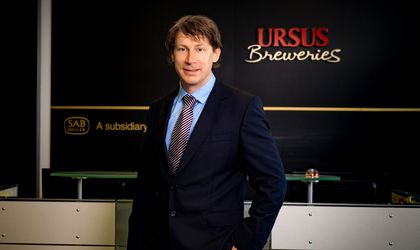 Ursus Breweries, a subsidiary of SABMiller plc, announced the appointment of Glenn Burgess to the position of supply chain vice-president.
Glenn Burgess has been working for SABMiller since 2008 and before that he accumulated over 10 years' experience in the FMCG and logistics sector in some important manufacturing and retail companies in the UK and Australia.
Prior to his appointment in the Ursus Breweries, Glenn Burgess served as head of supply chain operations and services at Miller Brands UK, the UK operation of SABMiller. His experience includes key positions in companies such as Bakkavor in UK and Visy Industries, VersaCold Logistics Services and Kent Removals & Storage in Australia.
In his new role, Glenn Burgess will lead all supply structures of Ursus Breweries and implement the long-term development strategy of the company.
Glenn Burgess holds a degree in Management of Technology and Manufacturing from Lincoln University in Christchurch, New Zealand, and has an MBA from Oxford University, Said Business School, UK.
Natalia Martian