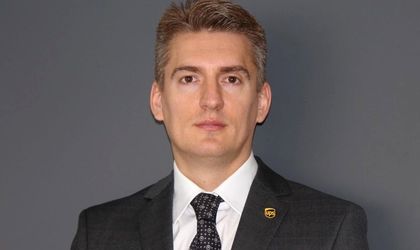 UPS has announced the appointment of Tim Helsen as the new country manager for UPS in Greece, Hungary and Romania. Helsen, a 35-year-old native of Belgium, will now be responsible for approximately 400 employees, as well as the operations, business development, strategy and support functions of UPS across these geographies.
He takes over in these areas from Iulia Nartea, who has been named country manager for UPS Italy, based in Milan.
"With his extensive skill set and experience, Tim Helsen is excellently positioned to successfully lead our business across these markets," said Cindy Miller, president, UPS Europe.
Helsen began his UPS career in 2001 as a finance specialist at UPS Belgium based near Brussels. In the following years, he held various positions of increasing responsibility within the UPS finance and accounting function in Belgium, the Netherlands, and Luxembourg. In 2007 he was promoted to finance, reporting and planning manager for the UPS Europe Supply Chain Solutions, based in Biel, Switzerland.
He accepted the position of South District freight forwarding and logistics finance coordinator in 2009, and as part of this role, he took on an assignment in Turkey as the finance & accounting integration manager, after UPS acquire local logistics operator Unsped Paket Servisi Ve Ticaret. In 2010 Helsen moved to Dubai, where he was finance manager for the former Turkey, Middle East and Central Asia district.
Tim returned to Brussels in 2011 to serve as UPS Europe, Middle East, and Africa finance & accounting director for the authorised service contractor countries in the region, and two years later became controller for the East Europe District. He accepted his current position of Greece, Hungary and Romania country manager in August 2014, based in Bucharest.