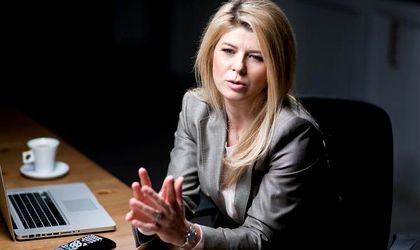 The third quarter revenues of internet, telephony and TV provider UPC Romania, part of Liberty Global,  stand at USD 34.7 million, representing 11.3 percent progress compared to the similar period in 2012.
 UPC currently has reached a customer base of 1,160,300, of whom 6,600 are new customers compared to the third quarter of 2012.
UPC' s revenue generating units (RGU) soared by 6 percent reaching 1,778,800 at September 30, 2013.
At September 30, 2013, UPC Romania had 456,500 subscribers of cable digital TV, of which approximately 60,000 customers, representing 13 percent, pay a supplementary fee to benefit from up to 21 HD TV channels.
On DTH television, UPC reached 317,500 customers, up 7 percent compared to Q3, 2012.
At the end of September, UPC had an internet customer base of 361,000, 56 percent of them using the company's Fiber Power internet offer,at speeds between 60 Mbps and 200 Mbps. Also, 137,000 customers are using the company's Wi-Fi solution.
"We will focus on expanding the coverage of the Fiber Power 200 Mbps offer, also contributing to reaching the targets of the Digital Agenda to offer broadband speeds above 100 Mbps to 50 percent of households. The internet is the telecom segment with the highest growth potential and has a positive impact in the economy. The broadband contribution to the GDP is EUR 3.5 billion and, if the right support measures are taken, this contribution can double by 2018," said Severina Pascu, CEO of UPC Romania and Hungary (in picture).
At September 30, 2013, 262,900 UPC clients used telephony services from the company, up 24 percent on the similar period in 2012.
Otilia Haraga