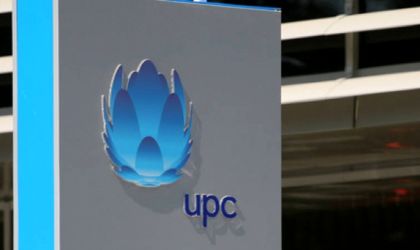 Telecom operator UPC Romania's revenues decreased by 10.6 percent in the first quarter, from USD 38.2 million a year ago to EUR 34.2 million, according to data released on Friday by the US group Liberty Global and quoted by Mediafax.
Calculated in RON, UPC Romania's revenues increased by 8 percent, the company saying the decrease in revenues in USD is due to the unfavorable evolution of the RON against the US currency.
The number of subscriptions reached a total of 2 million at the end of the first quarter, on all television, internet and telephony segments. Compared to the same period last year, the company has a total of over 65.000 new subscriptions and maintains its upward trend due to the 13 percent increase in internet and digital television subscriptions.
The new Fiber Power and digital TV subscriptions support the overall growth registered by the company.
On the internet segment, the number of subscribers increased by 10,500 to 444,000, and on the telephony segment the number of subscribers increased by 400 to 313,300. On the video segment, the number of subscribers decreased by 8,400 to 1,170,200.
UPC Romania launched last year its wireless Internet service UPC Wi-Free, 10 percent of the company's internet customers having already adopted it.
Staff