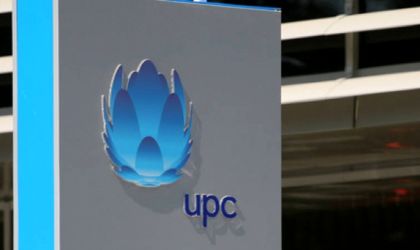 UPC Romania's revenues increased 7.7 percent in the first semester of the year, from USD 68.9 million to USD 74.2 million, spurred by the sale of more subscriptions.
In the second quarter, UPC Romania revenues increased 8.7 percent, from USD 34.3 million in April-June 2013 to USD 37.3 million a year later, according to a Liberty Global report.
UPC's client portfolio increased slightly in the first half of the year to 1.158 million clients in June 2014, up from June 2013 (1.154 million clients) but down compared to the end of last year (1.189 million clients). Despite that, UPC managed to sell more subscriptions, for Internet, TV and telephone services. In the second quarter, UPC recorded over 21,700 new subscriptions for digital television, a 16 percent annual increase.
"Sustained investments in our network, services, team and offer (…) contribute to UPS consolidating its position on the local telecom market", according to Severina Pascu, general director for UPC Romania&Hungary.
Last year, UPC Romania revenues increased 8 percent to over USD 140 million, from 130 million in the previous year.