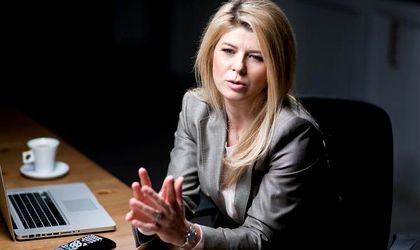 Telecom operator UPC Romania, part of Liberty Global, posted revenues of USD 34.6 million in the first quarter of 2013, which represents a 3.7 percent growth compared to the first quarter of last year, when the company posted revenues of USD 33.4 million.
At March 31, 2013, the company had 1,169,600 clients, having gained 23,500 new ones.
UPC posted growth in the segments of digital and DTH television, internet and landline telephony.
"We will continue in 2013 to focus on expanding the coverage area with services of Internet Fiber Power 150Mbps and will add new interactive applications to the portfolio," said Severina Pascu, CEO UPC Romania (in picture).
UPC had 435,100 new clients after the first quarter, up 16 percent on the similar quarter of 2012.
At the end of March 2013, the company has 21 HD channels and 50,000 HD TV subscribers. Also, while the number of its satellite television clients reached 319,800 at the end of the first quarter of 2013.
At March 31, 2013, UPC Romania had 343,200 internet subscribers, up 15.6 percent on the similar period of 2012.
On the fixed telephony side, the company had 242,800 subscribers, up 21 percent on Q1, 2013.
Otilia Haraga