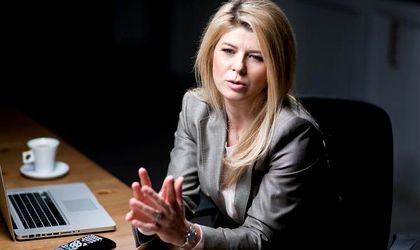 Telecom operator UPC Romania has submitted an application at the National Audio-visual Council (CNA) for authorisation to broadcast IP television, according to Mediafax newswire.
CNA has already approved on June 20 the UPC request. The estimated number of subscribers of the UPC IPTV channel is 10,000.
The operator already has also obtained authorization from Romanian telecom authority ANCOM on January 30, 2013.
UPC may broadcast in IPTV around 200 channels, of which 20 HD channels and two 3D channels.
Among the Romanian channels there are the ProTV channels, the public television channels, the Antena channels, B1 TV, Favorit TV, Kanal D, Kiss TV, Look TV, Money Channel, Neptun TV, Prima TV, Realitatea TV, România TV, Travel Mix, Trinitas TV and UTV.
Foreign channels include Discovery Networks channels, (such as Discovery, Discovery HD Showcase, TLC, ID Investigation Discovery, Animal Planet HD), Chello Central Europe channels (such as MGM, TV Paprika and Minimax), National Geographic, National Geographic HD, National Geographic Wild, National Geographic Wild HD, Turner channels (such as Cartoon Network, CNN), Universal Networks channels (such as Diva Universal, E!), Euronews, Eurosport, Deutsche Welle, FilmBox, France 24, Russia Today TV, AXN, AXN Crime, AXN Sci-Fi, Bloomberg, CBS Reality, DaVinci Learning, History Channel, History Channel HD, Mezzo, BBC Entertainment, Pro7, M6, TV 1000, Viasat Explorer, Viasat History, Viasat History HD.
Otilia Haraga