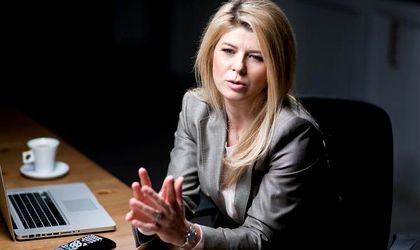 The revenues of telecom operator UPC Romania have shrunk by 9.7 percent to USD 66 million in the first half of the year compared to the similar period of last year.
The decline in revenues accelerated in the second quarter, when they went down by 12.8 percent to USD 32.6 million.
However, calculated in the national currency, the company's revenues increased slightly for both of the above mentioned timeframes.
Calculated in the Romanian currency, UPC Romania's revenues posted revenues of RON 223 million in the first half, compared to RON 217 million during the same period last year.
"The revenues in USD published in the LGI report are influenced by the currency exchange, which in the second quarter of 2012 was unfavourable. The national currency depreciated by 15 percent compared to the same period of last year, and by 20 percent if we refer to the first half of 2012 compared to the first half of 2011," according to the statement of UPC Romania, part of Liberty Global.
The total base of revenue generating units of UPC Romania was 1.655 million subscriptions on June 30. The company also had at this time a total number of 1.147 million customers of analogue, digital and satellite television.
The company continued to lose clients on analogue cable and win on digital cable, internet and telephony.
Thus, UPC reached 465,000 analogue cable clients, down by 15,500 compared to the first quarter. Digital cable customer base went up by 14,000 compared to the first quarter of the year, reaching 390,000.
On HD television, UPC had 35,000 clients at end-June.
Also, the number of DTH clients also increased by 3,200 reaching a total of 287,000 customers.
The company also gained 6,300 new clients in landline telephony, reaching 206,600 customers.
The internet continued to have a good evolution in the company's revenues, gaining 9,600 new clients to a total number of 306,400. "Since this is the market segment with the highest growth potential, the company continues to invest in its data network to expand the Fiber Power coverage. In the second quarter, we have launched the Internet Fiber Power to new locations such as Sibiu, Reghin, Slobozia, Petrosani, Campina, Turda and Campia Turzii," according to the company.
In picture: Severina Pascu, CEO of UPC Romania
Otilia Haraga