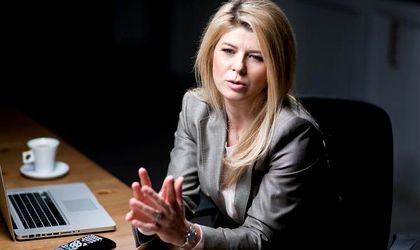 Telecom operator UPC Romania, part of Liberty Global, announced it boosted the internet speeds it offers to its subscribers up to 200 Mbps. Romania, together with Hungary, was the third European country where UPC offers this speed, after The Netherlands and Poland.
This move may also be the result of the recent appointment of Severina Pascu (in picture), CEO of UPC Romania, as CEO of UPC Hungary as well, which may see a more coordinated approach of the company in the two countries.
UPC invests annually approximately EUR 30 million in infrastructure projects for its TV, internet and telephony services, said Pascu.
The 200 Mbps internet download speed was launched in 9 Romanian cities: Bucharest, Bacau, Cluj-Napoca, Constanta, Galati, Iasi, Ploiesti, Timisoara and Sibiu, which cover 60 percent of the UPC footprint in Romania. The upload speed of the service is 6 Mbps.
At the moment, more than one third of the UPC internet clients also have Wi-Fi and more than 70 percent of new clients choose this option as well.
In 2011, UPC launched Fiber Power 120 Mbps and a year later it launched Fiber Power 150 Mbps. Currently, UPC offers speeds over 100 Mbps in 90 percent of its national network under its Fiber Speed services, which are implemented with the Eurodocsis 3.0 technology. Since the start of the year, the company launched Fiber Power services in 18 cities.
According to the most recent study of the European Commission, Romania was ranked the 4th in the European Union as far as the ratio of fixed internet speeds over 100 Mbps. The national average of 3.1 percent is three times higher than the European average. In July 2013, UPC had 340,000 internet clients.
According to company officials, UPC Romania is currently technically ready to launch internet at speeds of up to 1 Gbps. "However, at the moment, not too many residential clients may want 1 Gbps," they said.
 Otilia Haraga