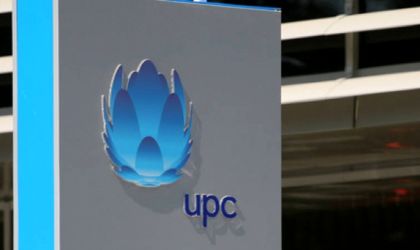 Telecom operator UPC Romania, part of Liberty Global, announced that it acquired internet, telephony and TV provider Novasat, in Suceava county, one of the largest independent cable services provider in the country.  
This acquisition is part of the operator's strategy to expand its communications network on the Romanian market at a fast pace. The strategy focuses on organic growth and network expansion, as well as acquisitions. 
In the first half of the year, UPC added to its portfolio approximately 21,000 television and internet subscribers, after the takeover of Tita & Company and Green Zone networks from Mizil and Urlati localities in Prahova county, as well as the networks Olcab and Century Net from Suceava county.
"We are focusing on expanding the coverage of our services both through organic growth and network expansion as well as through the acquisition of small operators. Liberty Global trusts the Romanian market and its growth potential, and the acquisition of the Novasat network comes to the support of this commitment. At the half of this year, the number of Romanian households covered by the UPC network is 2.5 million, representing a nearly 25 percent grpwth compared to the same period in 2010. We will continue the acquisitions and investments in infrastructure to expand the coverage of our network- in 2015, we planned over EUR 35 million, Our network is solid and capable to support last-generation technology because we wish to offer all our customers access to high-speed internet and superior digital quality," says Robert Redeleanu, CEO of UPC Romania.
Currently, UPC Romania is managing the operational transfer, construction and modernization of the networks that it acquired, as well as consolidating the team dedicated to the integration process, so that its customers will benefit from 3Play digital services.
The company offers digital, DTH and analogue TV services, broadband internet and telephony services in approximately 300 localities.
Otilia Haraga