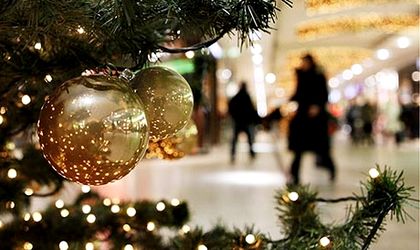 Six out of ten Romanians plan their Christmas expenses in a timely manner and 43 percent of them save money in order to lighten the burden on the family's budget during holidays, according to a study by Provident Financial Romania.
Over 65 percent of respondents say they plan in advance their gift list, shopping cart and the rest of specific procurements and do everything possible to stay within your budget, while 29 percent say they will do holiday shopping sporadically, depending on opportunities and budget, even if it is expected to exceed the available budget. 43 percent of respondents say they have put money aside for Christmas expenses and will complete it with revenues in December if required. Meanwhile, 13 percent of respondents say they do not save specifically for this time of year, but they will allocate necessary budgets from savings they make during the year.
The Christmas shopping cart will require a budget similar to that of any other week of the year for four in 10 respondents, while 14 percent say they will spend less than usual, as expenses for the Christmas dinner are shared with the whole family. The rest are expecting to spend more than the usual weekly basket, seized by holiday fever.
For holiday gifts, 44 percent of respondents expect to allocate approximately one third of the monthly income of the family, and a quarter say they will spend less than 10 percent of the monthly budget as they have saved and planned ahead budget to cover these expenses. One in five respondents will spend more than half of the monthly income of the family for holiday gifts, and 9 percent say they expect to spend more than they can afford, most likely needing to borrow to balance their budget.
The questionnaire was posted to SigurantaFinanciara.ro, an online resource center for financial education and entrepreneurship launched in October 2013, and filled in by 981 respondents across the country, between November 20 and December 10. Nearly half (46.2 percent) are aged between 25 and 40 years, while approximately one-third are aged between 18 and 25 years. Four in 10 respondents have monthly family revenues between RON 1,000 and 2,500, for nearly a quarter the family budget is between RON 2,500 and 4,000 and nearly 10 percent have a monthly income above RON 4,000.
Natalia Martian