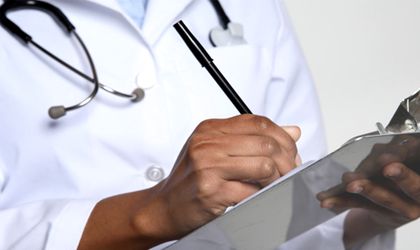 Approximately 3 percent of doctors and between 5 and 10 percent of nurses are leaving Romania every year, mostly for Italy, France, Spain, the United Kingdom and Scandinavian states, according to a survey made by the European Federation of Public Service Unions.
The migration process started in 2007 when Romania was admitted into the EU and also amplified by the onset of the economic crisis, according to MediHelp International.
Since 2007, when Romanian joined the EU until February 2013,  28,000 doctors and 17,000 nurses in total have applied for a job abroad and 80 percent of them were deemed suitable from the point of view of their diplomas and foreign languages.
In 2011, 16,500 doctors and nurses have signed work contracts outside the country, which was double compared to 2010. Medical employees are on the second place in the ranking of professionals who are looking for a job abroad, according to MediHelp, which quotes emigration statistics.
"Reports show that 80 percent of young graduates are ready to go abroad. Since salaries in Romania are around EUR 250- EUR 300, while in Western Europe they are ten times higher, most Romanian specialists leave for other countries. In these conditions, the clinics and hospitals in Romania have less and less professionals who can offer specialized medical services and patients are forced to seek help outside the borders," says Zahal Levy, president MediHelp International.
 Otilia Haraga