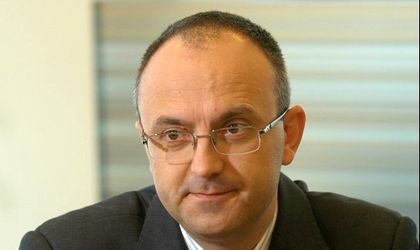 UniCredit Tiriac Bank reported a new consolidated profit of EUR 31.8 million (RON 141.6 million) for the first nine months of 2014. The consolidated operational revenues stood at EUR 261 million (RON 1.16 billion), similar to the nine-month results of 2013.
Operational expenses reached EUR 131.6 million (RON 585.3 million), while the operation profit stood at EUR 129.4 million (RON 575 million). Credit provisions reached a value of EUR 84.5 million (RON 376.1 million) in the first nine months of the year.
UniCredit Leasing granted in the first nine months of 2014 financing for car and equipment acquisitions worth EUR 208 million (RON 925 million), up approximately 20 percent compared to the same period of the previous year. The total assets of the company grew to EUR 650 million (RON 2.87 billion) at the end of September 2014.
"We are close to finishing the integration process of the corporate clients we took over from RBS Romania. This entailed an important mobilization of our efforts […] but it will help us to position ourselves among the top positions in this area. We are focusing more than ever on European funds, as 2014 and 2015 are critical years for the success of large projects and for Romania's absorption level," said Rasvan Radu (pictured), country chairman of UniCredit in Romania and CEO of UniCredit Tiriac Bank.
The volume of consolidated assets at the end of September 2014 stood at EUR 6.55 billion (RON 28.9 billion). The credits portfolio reached a volume of RON 22.2 billion, backed up by a 9.5 percent increase of financing granted to SMEs and a 7.1 percent increase of credits granted to companies between December 2013 and September 2014.
The bank says it is mainlining its focus towards the SMEs segment and the co-financing of projects with EU funds. The EU funds segment registered a positive evolution as the approved financing for this segment exceeded in the first nine months of 2014 the entire value of the financing granted in 2013. Out of the total, approximately a third are financing in the agriculture sector.
The client deposits stood at EUR 2.9 billion (RON 12.6 billion). The placements in investment funds through UniCredit Tiriac Bank went up by 134 percent year-on-year at the end of September 2014, reaching EUR 84.8 million, compared to EUR 35.7 million at the end of September 2013.
At the end of September 2014, UniCredit Tiriac Bank had 184 branches and 3,378 employees.
The results reflect the consolidated financial results of the UniCredit Tiriac group, which includes UniCredit Tiriac Bank SA and its branches UniCredit Consumer Financing IFN SA, UniCredit Leasing Romania SA, UniCredit Leasing Corporation IFN SA, ALLIB Leasing SRL, Debo Leasing IFN SA and UniCredit Insurance Broker SRL.
UniCredit Tiriac Bank is part of the European financial group UniCredit. In Romania, UniCredit Tiriac Bank has 580,000 active clients. On the local market it is present through the following companies: UniCredit Tiriac Bank, UniCredit Consumer Financing (UCFIN), UniCredit Leasing Corporation (UCLC), UniCredit Insurance Broker, Unicredit Leasing Fleet Management, Unicredit Leasing Romania, Allib ROM, Debo Leasing, UCTAM, Pioneer Asset Management and UniCredit Business Integrated Solutions (UBIS).