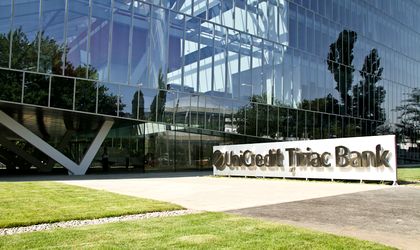 In the first quarter of 2015, UniCredit Tiriac Bank recorded a consolidated net profit of RON 52.8 million (EUR 11.9 million), the bank said on Tuesday.
Consolidated revenues amounted to RON 372.9 million (EUR 83.8 million) in the mentioned period, while operating expenses stood at RON 196.2 million (EUR 44.1 million).
The bank maintained its prudent approach towards risk, having recorded credit risk provisions worth RON 111.7 million (EUR 25.1 million). Also, the proportion between costs and revenues is 52.6 percent.
Moreover, the volume of assets reached RON 30.8 billion (EUR 7 billion) at the end of March 2015.
UniCredit Tiriac Bank registered in the first quarter of 2015 operating revenues of RON 305.8 million (EUR 68.7 million), down 9.7 percent against the same period last year, driven mainly by lower interest revenues. The bank ended the period with a net profit of Ron 37.3 million (EUR 8.4 million), down 41.6 percent compared to the first quarter of 2014.
Starting with April 2014, the bank reported consolidated results including UniCredit Leasing Corporation IFN SA (financial leasing company that provides services to corporate clients and to individuals) and UniCredit Leasing Romania SA. The bank controls a majority package of 99.90 percent of UniCredit Leasing Corporation IFN SA and 99.99 percent of UniCredit Leasing Romania SA.
UniCredit ended the first quarter with a total of 183 branches, while the number of employees reached 3,337 in Romania.
Staff