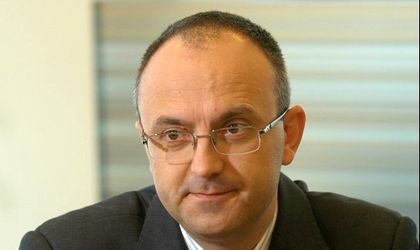 The net profit of UniCredit Tiriac Bank rose by 11.3 percent to RON 177 million (EUR 40 million) last year, helped by a 4.2 percent reduction of provisioning and a 2.1 percent increase in revenues. The lender continued to expand the loan portfolio, sustained primarily by external financing, and was able to lower the risk cost by 15 percent.
The lender's operational revenues rose by 2.1 percent to RON 1.25 billion (EUR 280 million), driven by a 28 percent increase of the non-interest income.  The interest income lost 12 percent on falling loan margins.
The operational expenses added 3.6 percent, driven by foreign exchange and other costs, such as deposit insurance. The cost to income ratio stood at 50.8 percent.
"We continued to develop. The total loans grew by 9 percent," said Rasvan Radu, CEO UniCredit Tiriac Bank. "We have been more active on loans than in deposits and we shall continue to do this."
Unicredit Tiriac Bank saw a 12 percent growth in corporate loans to RON 11.3 billion (EUR 2.5 billion), with another RON 3 billion (EUR 673) registered by the parent.  SMEs lending soared by 54 percent, while mortgage loans edged up by 1.2 percent. The loan exposure of EU-funded projects expanded by EUR 100 million last year, totaling half a billion euros.
The CEO said the EU funds will remain of the strategic development drivers for UniCredit Tiriac Bank.
Meanwhile corporate deposits rose by 14 percent to RON 7.9 billion (EUR 1.7 billion).
Radu said the impressive growth in SMEs was due to a new business model for clients and a decreased competition in the market. He added the SMES will represent this year a growth engine for the bank. The company is also aiming the energy, pharma, agriculture and IT&C sectors. 
Radu stated the growth in the renewable sector will be "inertial", as the government announced plans to trim the incentives. He forecasts an expansion in the hydro segment.
Retail lending lost 2 percent, against a 0.1 percent expansion of the market, while deposits added 28 percent versus an 8 percent increase of the market. The loan to deposit ratio fell by 12 percentage points to 125 percent. The non-performing loans slightly grew to 12.2 percent.
"The reduction of (overall) lending was due to weaker demand," commented Radu.
The bank hasn't relied solely on deposits to expand the loan book and continued to receive parent support.
"At the end of the year, EUR 1.7 billion is the amount of external funding from our balance sheet. Most of it comes from our parent," Stanislav Georgiev, CFO of UniCredit Tiriac Bank told BR.
The lender's solvency ratio climbed to 13.5 percent. Its assets gained 10 percent to RON 25 billion (EUR 5.6 billion). UniCredit Tiriac is the fifth largest bank in Romania, with a 6.9 percent market share in assets. Its market shares in loans and deposits stand at 8.1 percent and 6.3 percent, respectively.
Ovidiu Posirca