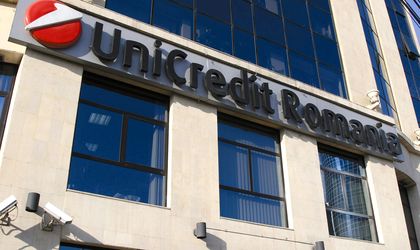 Romania's UniCredit Tiriac Bank on Wednesday said its net profit fell 42 percent to 121.33 million lei (EUR27.4 million) in the first half of the year, from roughly RON 209.6 million a year earlier, writes Mediafax.
The bank increased its operating revenues by 10 percent, to RON 754.5 million (EUR 169 million), mainly due to higher income from net interest, as the group expanded its loan portfolio.
The bank's net operational profit also increased to RON 379.9 million (EUR 85 million) in the first half of 2014, up 10.5 percent year-on-year.
"Unicredit Tiriac Bank supported the loans, SMEs credits and lei-based mortgages in the first semester, areas that prove a high potential", according to Rasvan Radu, CEO for UniCredit Tiriac Bank.
The balance between costs and income placed at 49.7 percent, based on cost control.
Unicredit Tiriac Bank announced on Tuesday it will take over RBS Romania's portfolio of corporate clients which includes over 500 companies, assets of EUR 260 million and deposits of EUR 315 million.
"Unicredit Tiriac Bank SA and The Royal Bank of Scotlands, Romanian branch (RBS Romania) signed an agreement for Unicredit Tiriac Bank to handle RBS Romania's corporate clients from now on", according to a joint press release from the two companies.